Guide to using the site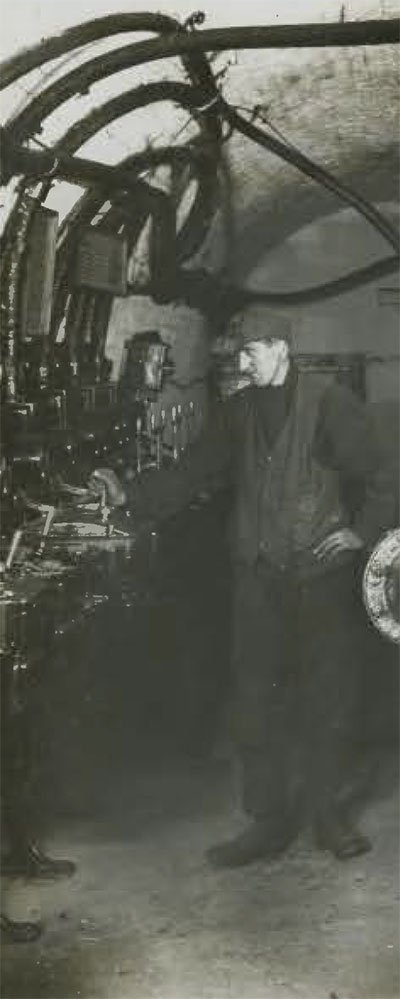 We've tried to keep things as simple as possible, with all parts of the website accessed from the eight orange menu tabs at the top of each page
Collections
Digital records of our museum collection, and archive documents from former oil companies, are the foundations of this website. Type words or phrases to search records in all collections, or restrict your search to one particular collection. Buttons at the top right of each collection search page provide access to a thematic index and a numerical list that provide different ways to browse different parts of the collection. Other sections provide access to copy images and transcribed text that link and further illustrate many sections of the website.
People
This is the usual starting point for family history research. The few surviving employment records from shale oil companies have been digitised and indexed, but form a very incomplete record. Names can be entered into the search box, or you can browse alphabetical lists of surnames. Information from other sources, such as newspapers, is also being added to the database. Most Person records provide a brief biography of an individual and a link to the records in which they appear. There may be also be links to pages that provide information about places where a person lived or worked, information about their occupation, and much other background that may add a little flesh to a personal history. This section of the website is still under active development, so we're afraid that some pages currently have limited useful content. The lives of individuals who made a special contribution, or had a particular influence on the shale industry, are highlighted in the "Notable people" section. The "Occupations" section describes job roles and working lives of those in the oil industry
Places
Maps and information about locations associated with shale oil industry. It's a gazetteer of all known oil works and shale mine sites in Scotland, and all worker's housing managed by Scotland's shale oil companies. These pages link to relevant records in our collections, to the histories of relevant oil companies, and to other information. An arrow on the top left of each page accesses a pop-out menu listing all places of that type. All locations are geotagged and displayed on maps. A toggle at the top right corner of each map switches between 1890's OS maps and recent satellite views, with many areas having the option to display old parish boundaries. Most locations are indexed by parish, and some are grouped by area. Sections on Estates (areas of land owned or leased by oil companies) and Depots (other property owned by oil companies) are still under development and will be progressively added to. "Beyond Scotland" provides a summary of locations elsewhere in the UK with related or comparable oil industries, and of shale oil enterprises oversees that have a Scottish connection.
Organisations
Brief histories of all sorts of partnerships and companies that have operated oil businesses in Scotland (regardless of how obscure), with links back to places where the operated, people associated with them, and links to any surviving records. Separate sections outline oil companies operating "Beyond Scotland". As the site develops there will be additional information on associated businesses, customers and suppliers, and on community organisations and authorities associated with the oil industry.
Images
A dynamic historical map on which pins represent the location of certain archive images in our collection where the position of the camera and direction of view can be reasonably deduced. The directional pin marks the direction of view. Certain recent landscape image are also included to serve as a record for the future, but are toggled as hidden by default.
Map
A dynamic historical map on which the locations of oil works, mines, and housing are plotted. It provides quick graphic access to shale locations in Scotland.
Stories
Articles, blogs, discussions and other studies that explore themes associated with shale oil and other local history. Stories are categorised as
Exploring places - discussions of particular localities. These can be accessed by map.
Exploring topics - discussion of more general themes, activities and processes.
Exploring collections - discussion of specific parts of the collection
Exploring language - an interactive glossary
Many parts of the site are still under development, and there may be odd corners that don't work in the way we would like. If you find things broken, missing, or just confusing, or you have any ideas, suggestions, or observations about the function of the site. We'd like to hear from you.