Douglas Falconer
Date of birth:
27/06/1935
From Apprentice Record Book. See full record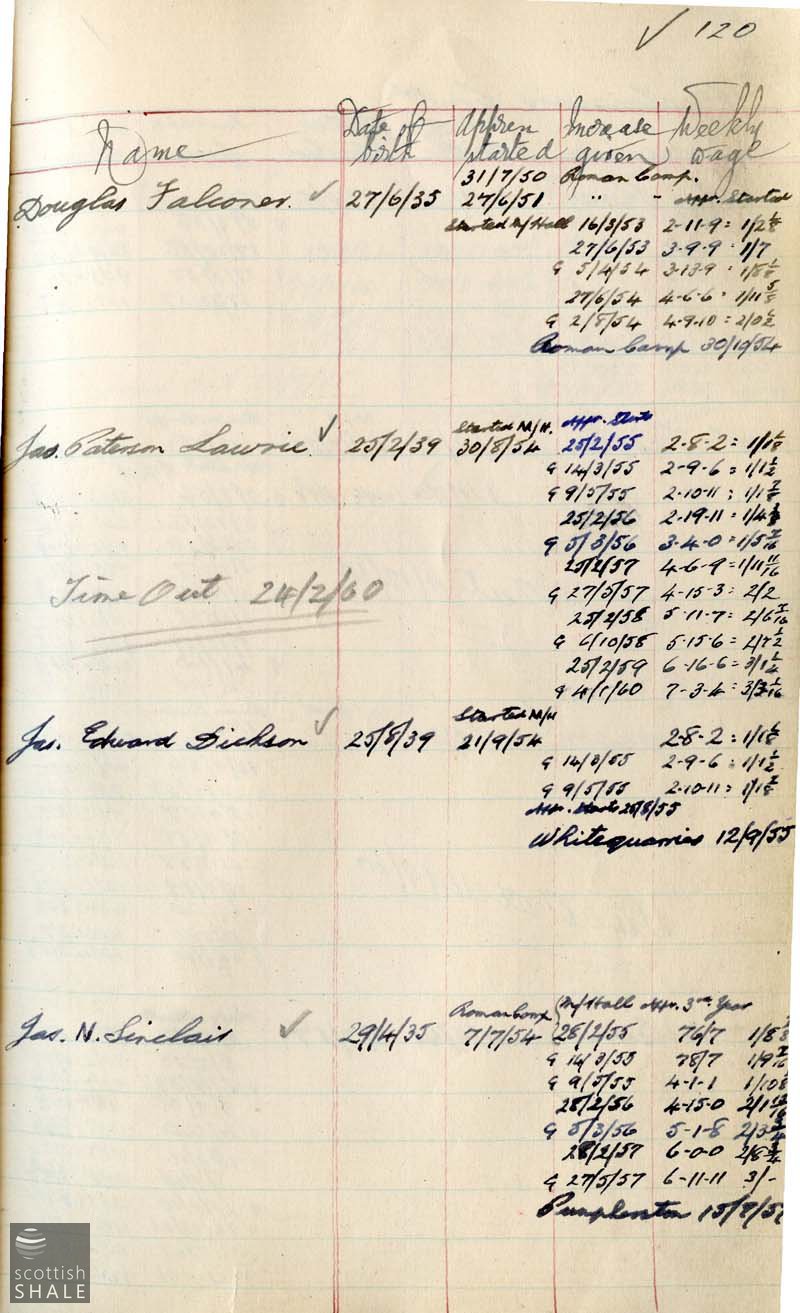 Newspaper References
ROAD ACCIDENT
A three-year-old boy was knocked down and injured by a motor car in Greendykes Road on Wednesday afternoon. He was Douglas Falconer, of 56 Greendykes Road, son of James Falconer, shale miner. The child dashed across the road and ran into the side of a private car driven by Hugh Cumming, Greendykes Farm, who made a desperate effort to avoid striking him. The injured boy, who had sustained cuts to the forehead and injuries to the right ankle, was removed to his home, where he received treatment.
West Lothian Courier, 21 April 1939