Moses Lamont
Date of death:
01/10/1916
Home address(es):
55 Castle Terrace, Winchburgh
Resident at 55 Castle Terrace Winchburgh, 1906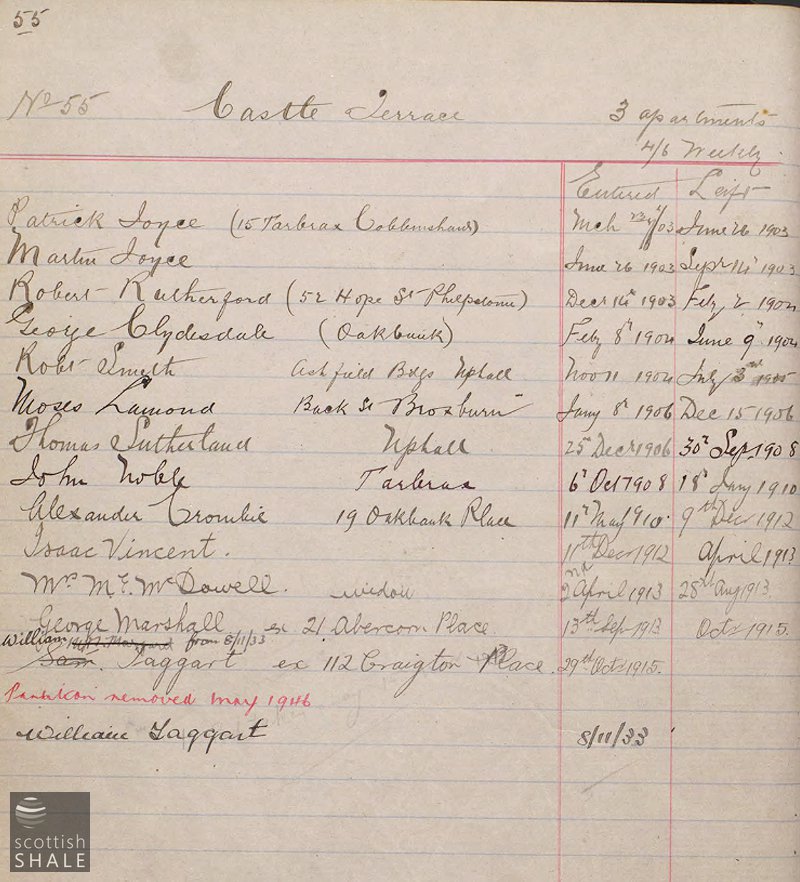 Newspaper References
Broxburn Workmen's Compensation Case - An action under the Workmen's Compensation Act, which was recently raised in the Linlithgow Sheriff Court at the insistence of Moses Lamont, retortman, against the Broxburn Oil Company, has been settled out of Court. The applicant asked the court to have a memorandum of agreement recorded by which the Company agreed to pay him half of the wages he earned prior to the accident. Proof as to the genuineness of the agreement was to have been heard this week, but the respondents have paid a lump sum and expenses in full settlement, and the action has been taken out of Court. The agents were: - For applicant, Mr R. R. Forrester, solicitor, Broxburn: for respondents, Messrs Glen and Henderson, W. S., Linlithgow.
West Lothian Courier, 27 May 1904
IN MEMORIAM
LAMONT - In loving memory of Pte. Moses Lamont, N.Z.E.F., killed in action, 1st Oct., 1916, eldest son of Mrs Lamont, Mid Street, Broxburn.
Some may forget you, your mother will
never,
You will live in my heart till life's journey
is done;
Lord teach me to live that when my days
are ended,
I'll be met at the gate by my own darling
son.
- Inserted by his mother, brother and sister.
West Lothian Courier, 5 October 1917.
Buried/ Commemorated at Caterpillar Valley (New Zealand) Memorial, in France.