Illuminating Mid Calder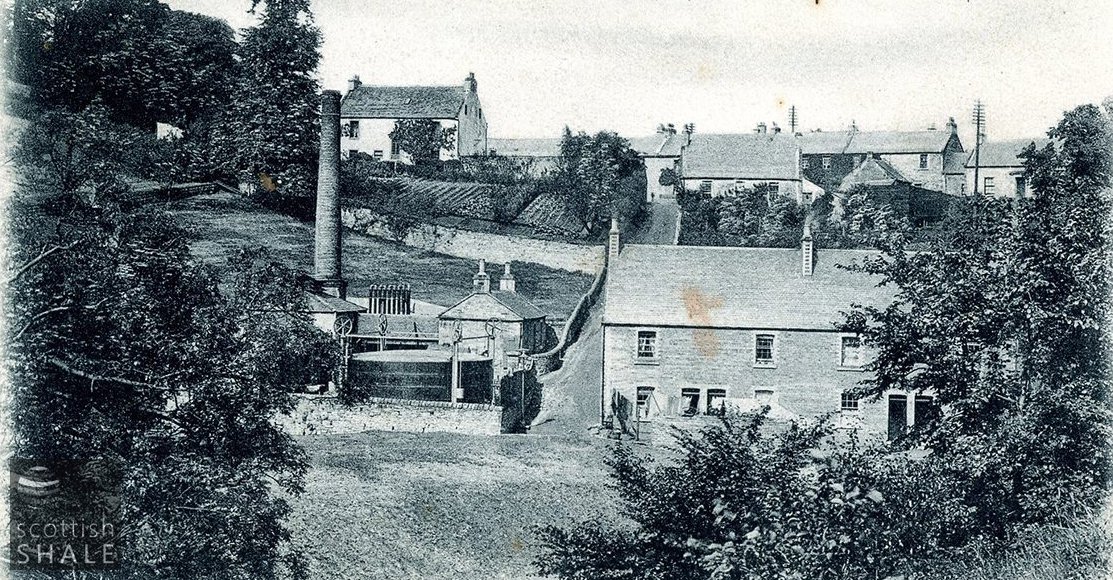 F17029, 24th July 2017
Some time before 1874, the East and Mid-Calder Gas Light Company was established to bring the wonders of gas lighting to the streets and homes of the Calder villages. Their modest gas works, where coal was retorted to produce town gas, were constructed in Midcalder, at a site close to the meeting of the Murieston and Linhouse waters. Winds funneling along the valleys may have kept most of the smell and fumes of gas production away from the residents of the village. The works consisted of a retort house, an office, a single gasometer, and two worker's cottages. A works manager was appointed at a salary of £60 per year, with free house, coal, and gas lighting.
The company had an uneventful history, other than a long-running court case against the Oakbank Oil Company seeking compensation for gas leaks resulting from mining subsidence on the road to East Calder. The organisation was re-formed as a limited company in 1896 with a share capital of just £1,000.
The introduction of electric mains and lighting spelled the end of many small-scale gas works, including that at Midcalder, which closed in 1929. The steep path from Bank Street down which coal would have been brought to fuel the gas works now serves as the "Gasworks Brae" entrance to Almondell and Calder country park – keeping alive the memory of this Victorian enterprise.
Above right: A fine series of gas lamps illuminating Church Street. Midcalder.
Newspaper references