Limestone at the Silver Mines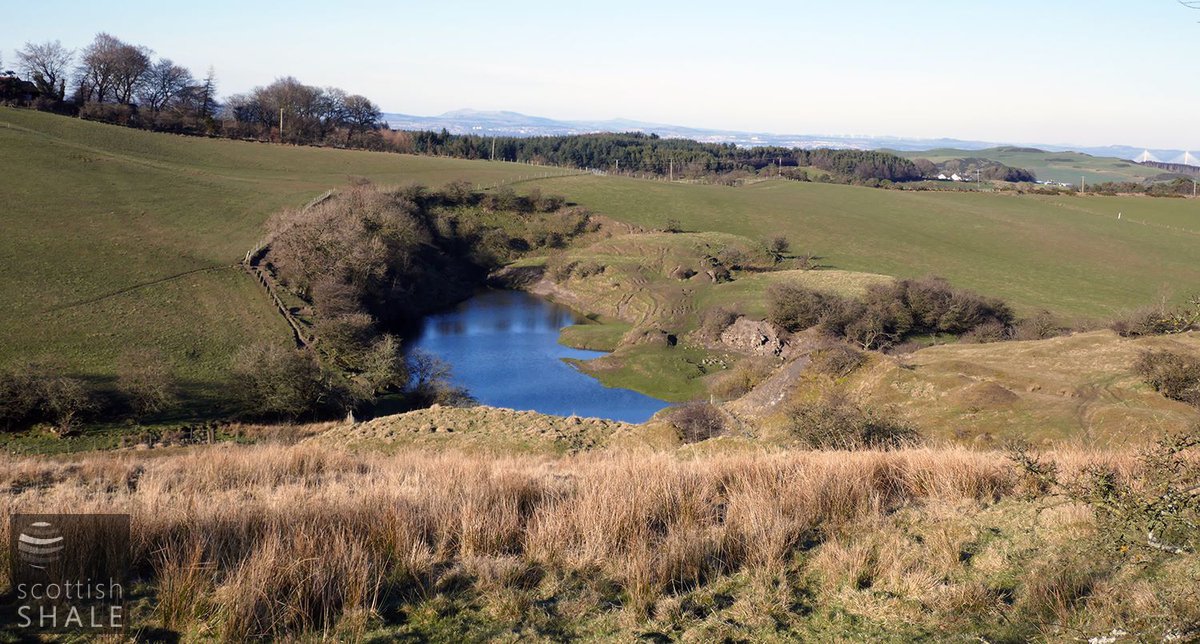 F17006, first published 26th March 2017
Most West Lothian folk will be familiar with the history of the silver mines near Hilderston in the Bathgate Hills; where a vein of silver was discovered of such richness that the works were taken over by the Crown in 1608. Soon after this "nationalisation", the vein ran out.
During the 18th and early 19th centuries, a series of quarries were developed, following the outcrop of the Petershill limestone along the southern face of the Bathgate hills. Kilns were built in which the quarried limestone was mixed with local coal then burned to produce lime; an important fertilizer in an age of agricultural improvements. The first edition Ordnance Survey map, surveyed in 1854, shows two major limestone quarries immediately to the east of the old silver mine. The South Mine (or South Silvermine) lime works, were noted in the OS name book as having been disused for many years. However the North Mine lime works remained in production, with various tramways and structures marked on the map. Robert Aitken was proprietor of both works, on property owned by the Hopetoun estate.
While the lower quarry workings of the South Mine are now flooded, the remains of two ranges of lime kilns and the foundations of what seems to be the lime works office buildings remain clearly apparent.
Our collection contains a fascinating document and plan (LVSAV 2015.124) entitled a "Memo of Information received from Robert Aitken, Silvermine". Dated August 1856, it describes the surface remains of the old silver workings that survived at that time, and the occurrence of two narrow seams of lead that outcropped in the walls of the South Mine quarry; one thinning to two or three inches, the other "not much thicker than a penny piece".
Various efforts were made later in the 19th century to exploit this lead and associated metals, but none achieved much success. When the level of water in the flooded quarry drops during summer months, the remains of an adit can be exposed, seemingly heading north-westward, following the wider of the two veins of lead.