Prospects of Bathgate
Panoramic Views across the Rooftops of Bathgate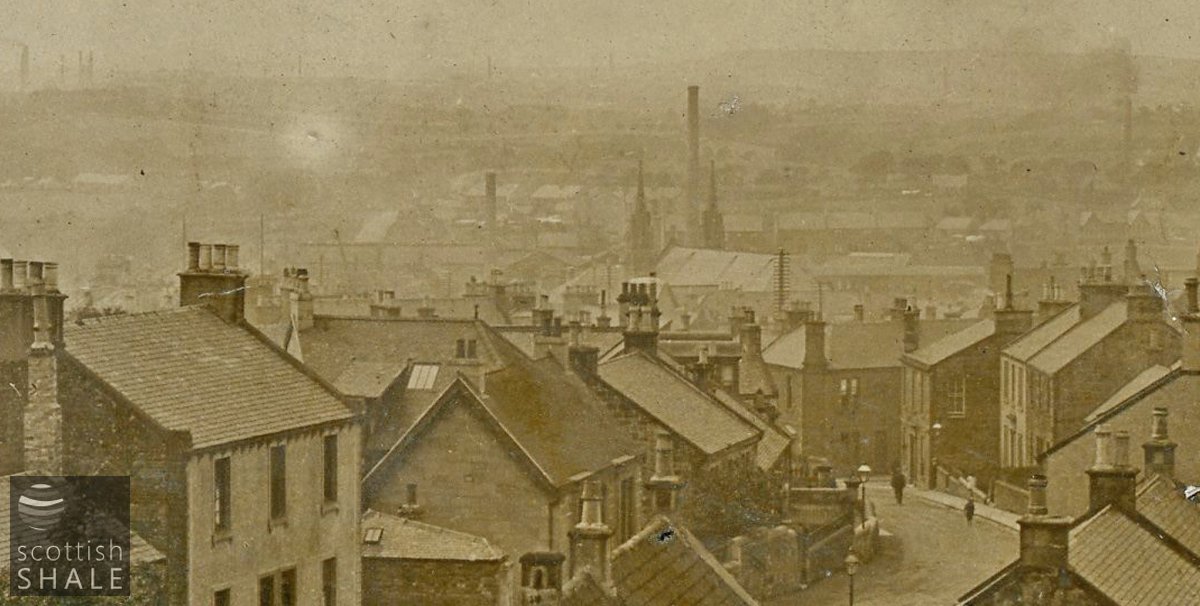 F20017, first published 25th April 2020
There are various old postcards that show pleasant panoramic views across the skyline of Bathgate, most taken from the high ground to the north of the town. Many of these scenic visas were taken from viewpoints near Drumcross road or Balbardie Road where the the handsome stone-built villas of the well-to-do filled much of the foreground. The outlines of industry and the rooftops of more humble homes sat in the middle-distance and dissolved slowly towards the horizon.
The postcard featured here provides a more intimate view of town than the usual panoramic scenes. It illustrates the point where the buildings of Drumcross road end, and the road continues into open countryside.
The photograph contains an amazing amount of detail. It seems that the presence of the photographer and his equipment has attracted the attention of the local bairns who sit in the daisy-filled meadow or practice their tightrope-walking skills on the fence. A skinny Co-op horse waits patiently with his van of bread and cakes, while people (and one dog) go about their business in the gas-lit street. There's a good wind for drying, and undergarments of all shapes and sizes are proudly displayed on the washing lines.
The faint impressions of chimneys and stalks close to the skyline mark the position of pits and factories that were responsible for much of the town's wealth. We tried to identify each by plotting lines on old maps while referencing the location of church spires, but didn't get sensible results. Trigonometry was never a strong point – any suggestions about the identity of these mystery lums would be very welcome.
As an extra bonus this week, we've also included a "hunt the pants" game, which might appeal to those of a childish disposition, or anyone with far too much time on their hands. Stay happy and healthy.
Maps