Reckless Behaviour in Carmondean
The wooden railway bridge in Livingston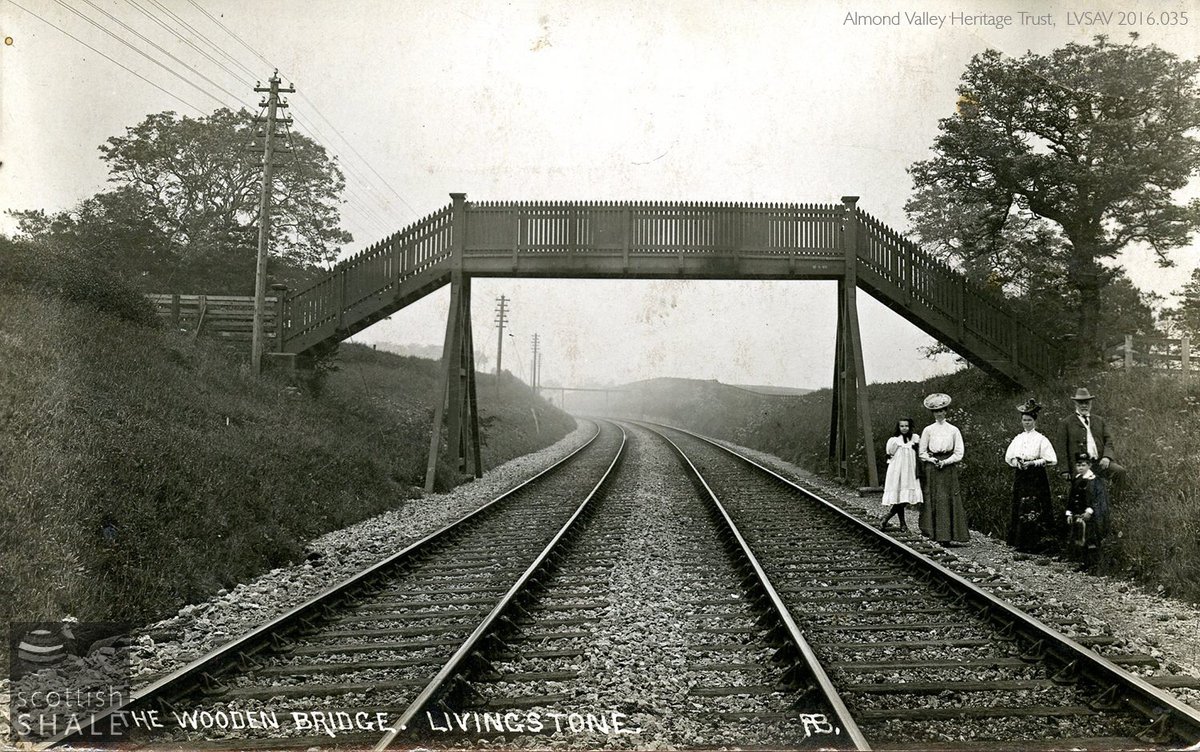 F17013, first published 27th April 2017
The rickety "Wooden Bridge" once carried the footpath from Livingston Peel to Carmondean across the Edinburgh to Bathgate railway. This lovely image by Livingston photographer Robert Braid features an Edwardian family, in their full Sunday finery, happily strolling alongside the railway while the cameraman stands precariously in the middle of the tracks.
Along the track, seen in the faint distance, a further bridge carried large diameter water pipes across the rails at the site where the new Livingston North station was later constructed. This remained in place until the line was doubled in 2010.
The countryside footpath from Livingston Peel followed many of the strips of woodland planted to protect fields from the weather. Most of these shelter belts have been retained and now separate blocks of housing - one of the new town planners' better ideas !
The "Wooden Bridge" seems to have survived at least into the 1950's - does anyone remember it?