Redhouse – A Link with the Turnpike Age?
A derelict farmhouse at Redhouse
F17012, first published 23rd April 2017
The "great southern turnpike", linking Edinburgh and Glasgow via Midcalder and Shotts, was constructed in about 1763; one of three toll roads linking the two cities. Many coaching inns were established along this route, where teams of horses could be changed and stabled, and passengers might seek refreshment. The Livingston Inn and the Torphichen Arms in Midcalder survive from this era of mail and stage coaches, which abruptly ended with the coming of the railways.
Armstrong's map of 1773 shows a "New Inn" on the toll road between Livingston and Whitburn close to Blackburn House. This point was marked as "Redhouse" on later maps, suggesting that the buildings of Redhouse farmhouse served for period as a coaching inn. The layout of these buildings, with a bold two storey facade facing the road and a quadrangle lined with stables and outbuildings to the rear, would seem well suited to the practical needs of travellers and their horses.
The main Redhouse "farmhouse" building, with its two single storey wings, still survive, as do a few of the original buildings around the yard at the rear. All are in an increasingly ruinous condition, seemingly abandoned following the tragic events associated with the Redhouse dairy in the 1990's. The buildings are neither listed, nor appear on the "buildings at risk" register, and their long-term future seems likely to be in doubt.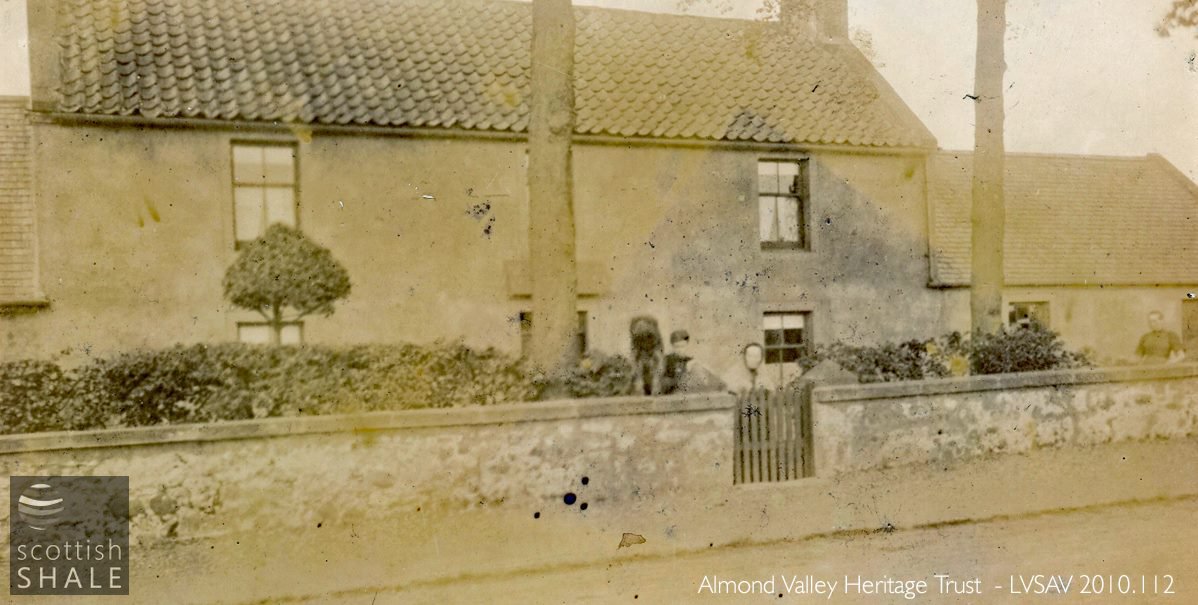 Maps
References