Bathgate's Bathing Bairns
The mill pond at Bathgate spade forge.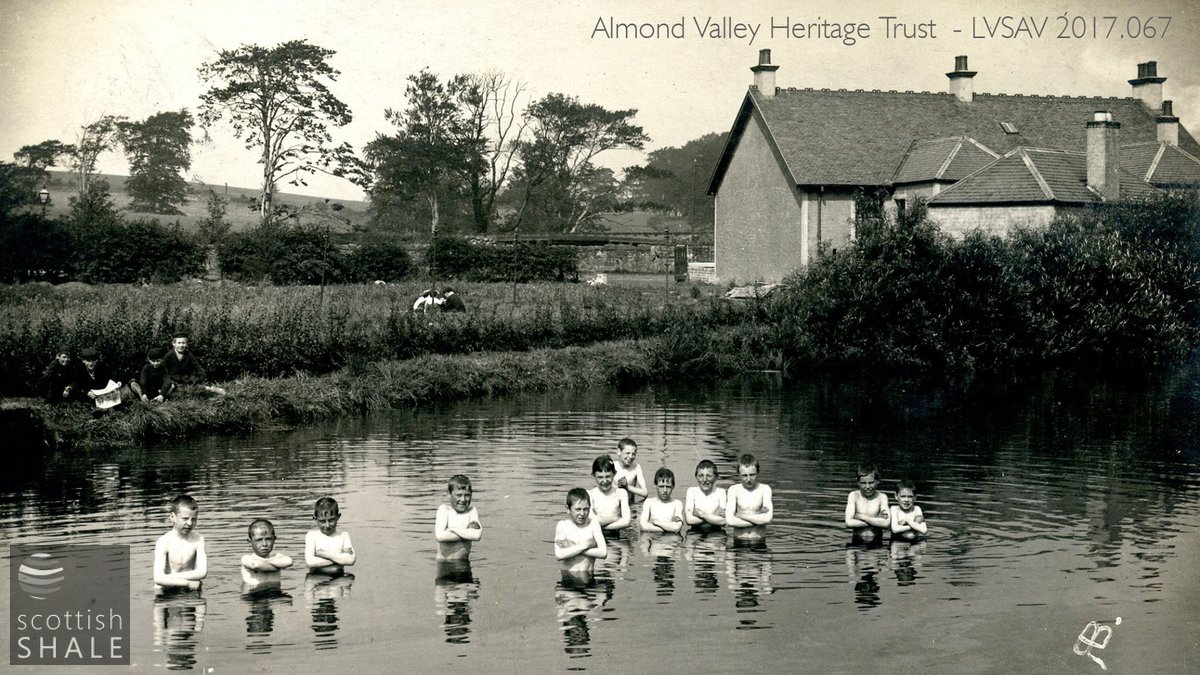 F17022, 2nd June 2017
Manky faces and peely wally chests; Bathgate's finest weans brave the chilly waters of the mill dam in a smashing picture by Livingston photographer, Robert Braid. The pond once powered a water wheel in Wolfe's spade forge on the other side of Burnside road, but seems to have been filled in not long after the photo was taken in c.1910. The dam area was used as a contractors yard for a period, but now forms a pleasant green space behind 1930's four-in-a-block housing on Mill road. The house in the background, now known as Willowbank Cottage still faces onto Burnside road.
Until the spade forge buildings were demolished in the late 1990's, a circular scratch on one of the internal walls still marked the site of the water wheel that once powered the works.
Recent images