West Lothian Circles the World
The travels of a sailing ship.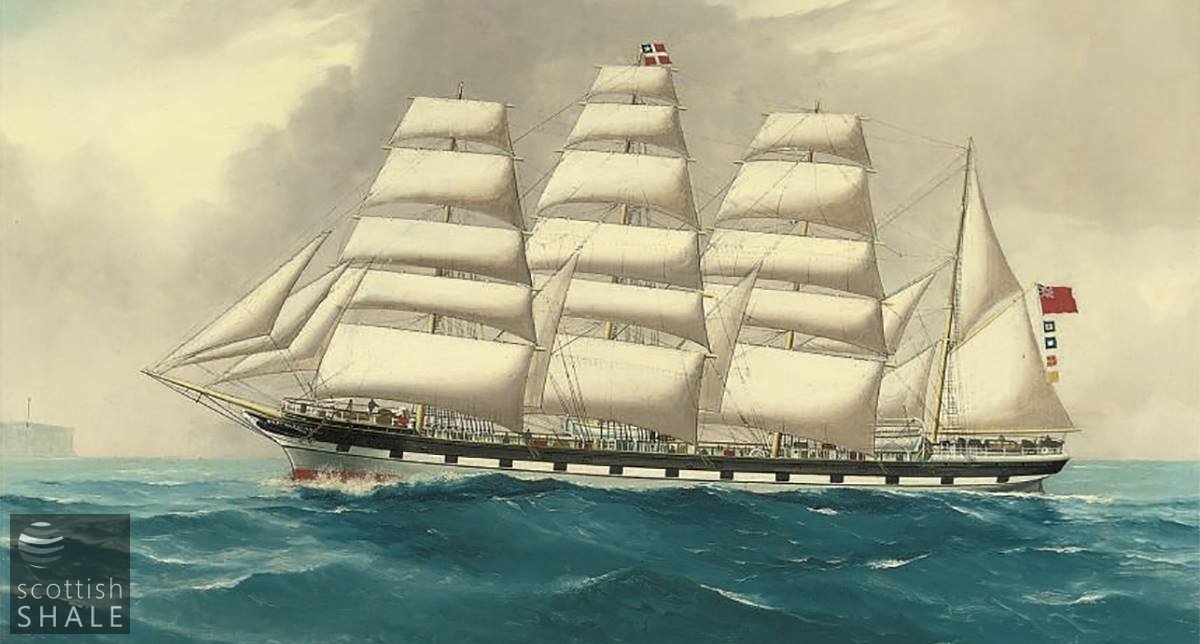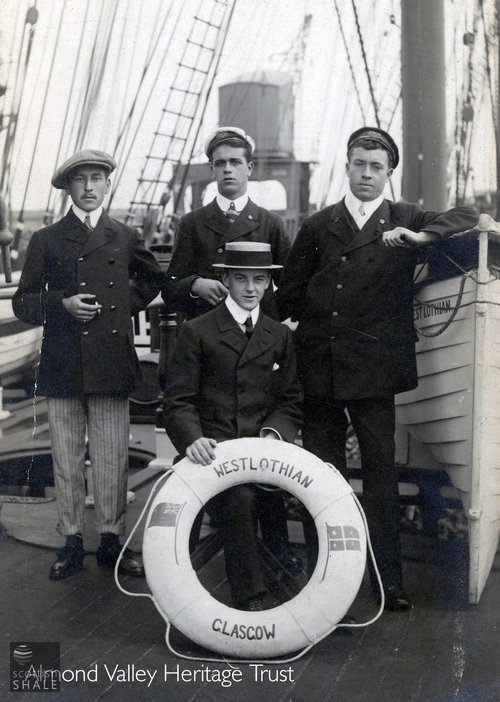 F19016, first published 14th April 2019
For over 30 years, the good ship "West Lothian" sailed the world's oceans, carrying cargoes (and the county name) to exotic-sounding ports around the globe.
"West Lothian" was a four-masted sailing ship (usually referred to as a barque), built in 1882 for Helensburgh shipping magnate, James Boyd. With a wrought-iron hull 280 feet in length, and a tonnage of about 1900 tons, she was built at a time when steam ships were beginning to dominate local trade, but sail still had advantages for carrying large loads to distant parts. It might take three months for a ship like the West Lothian to reach Australia and the far East, where new cargoes would be loaded and discharged at points along the an indirect return trip. A great sailing ship was often away from home waters for a year or more at a time.
"West Lothian" seems to have had little practical association with the county whose name she carried, but followed smaller, earlier sisters, the "East Lothian" and the "Mid Lothian", also built by Charles Connell & Co for James Boyd
West Lothian left the Clyde on her maiden voyage on 13th December 1882 with a cargo of railway iron from Buenos Ayres. British companies were constructing various railways in Argentina at that time, and many Glasgow-built locomotives were exported there. This, and a subsequent journey, seems to have passed uneventfully, but on a third voyage to Buenos Ayres, in January 1884, she ran around in the Clyde near Elderslie, and was delayed at the Tail of the Bank while her hull was inspected.
For much of the next ten years, her voyages headed eastward around the Cape of Good Hope to Australia, or the East Indies, usually returning via Calcutta or Chittagong to pick up a cargo of jute for the mills of Dundee. This business was gradually lost to steam ships that were able to take a shorter route through the Suez Canal, leaving the great sailing ships to find more risky trade, often westward through the stormy waters around Cape Horn. One difficult voyage, in 1898, seems to have involved transport of barrels of East Indian crude oil from Passaroeang in Java to the Point Breeze refinery near Philadelphia. Although the ship arrived safely, the "West Lothian" and her cargo were seriously damaged by fire while at her moorings. It seems that fires and explosions were common occurrences at one of America's oldest and dirtiest oil refineries, where a scum of oil usually coated the waters of the docks. Further peril was faced in 1899 when a cargo of coal, loaded in Cardiff, began to overheat, forcing the ship to put into Table Bay near Cape Town, where the entire load had to be put ashore in lighters.
Rough seas and high winds also took their toll, and on a number of occasions the mizzdentopmast and other upper parts of the rigging were lost, and sails were torn. Following one particularly damaging rounding of the Horn in 1899, it was reported that the second mate "jumped overboard during a fresh southerly gale". During the early years of the 20th the West Lothian braved this route on many occasions, transporting fertilizer to Europe from the nitrate ports of Chile.
In 1909, James Boyd and Son merged with John M. Campbell and Son, also based in Glasgow, in the face of increasing challenges to the profitable operation of sailing ships. By then the "West Lothian" was the oldest of the ten sailing ships in their fleet, and in 1912 it was agreed that she be sold to T. Dannevig & Co. of Sandeford.
She continued to carry trade between Europe and South America under the Norwegian flag, setting off from Buenos Aires (the destination of her maiden voyage) in February 1917 with a cargo of maize and oil cakes. This proved to be her final landfall. On 18th April 1918, while about 50 miles west of Shetland, she was torpedoed by German submarine U93. Thankfully all crew of the West Lothian survived, one report suggesting that the U-boat captain allowed them to escape before releasing a single torpedo, others that the West Lothian was sunk by gunfire. Early the following year, the submarine U93 and the lives of its 43 crew members, were lost at sea.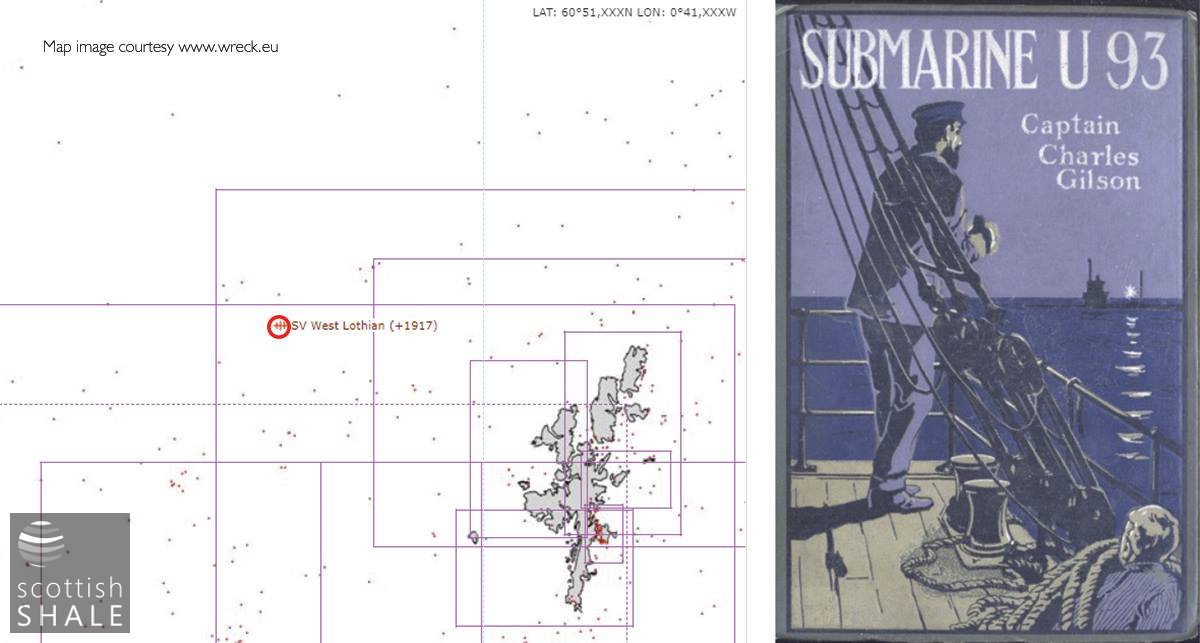 Voyage Maps