Postcard - "West Main Street, Armadale"
code: LVSAV2020.016
Collection code:
LVSAV2020.016
Description
B&W printed postcard, showing an animated street scene looking east towards Armadale cross. A horse-drawn cart with barrels - perhaps a soor milk cart, is seen in the distance
Front of card lettered "West Main Street, Armadale" "6528"
A Hartmann card.
Postmarked Armadale 8th August 1903
Addressed to Miss Sheaa?, San Francisco - a handwritten note on the front states "This is a view of our little town. I'm sure it can beat Frisco - B. Morton?"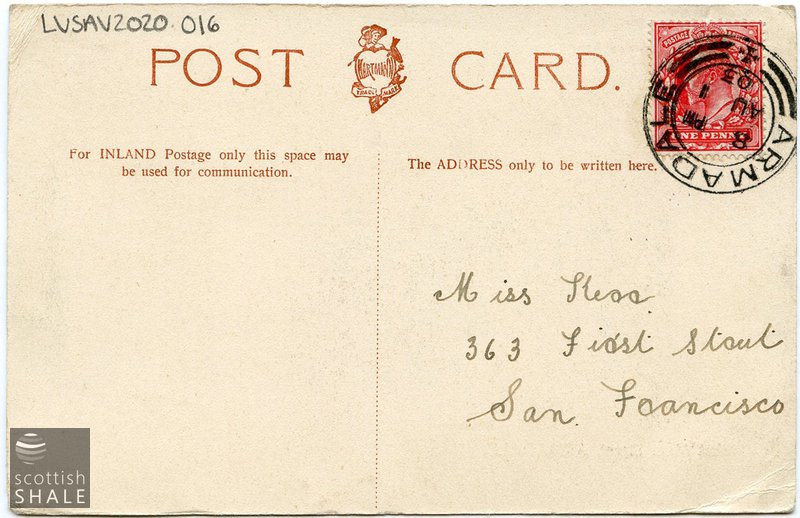 Map