Record Book - "Tenants occupying Pumpherston Oil Co. houses".
code: LVSAV2004.003
Collection code:
LVSAV2004.003
Description
Tenancy record book titled "Names of tenants occupying Pumpherston Oil Coy's Houses".
300 page handwritten record book, listing housing in Pumpherston North and South village rows and other company houses in Pumpherston. Houses are listed by property number with a list of tenants detailing when they entered the property and when they left.
Dates cover the period from 1884-1958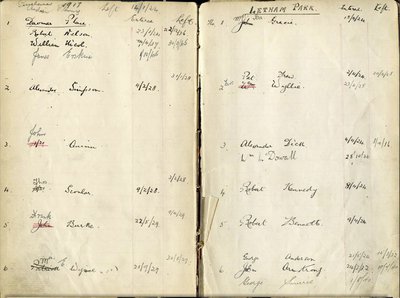 VIEW FILE