Oral history - John Irvine / James Hanlon.
code: LVSAV2009.046.044
Collection code:
LVSAV2009.046
File type:
Museum objects
Description
Oral histories of John Irvine / James Hanlon.
One of the 135 audio cassettes containing oral histories conducted by G. Cleland, S. Braithwaite, S. Randall, K. Wallace, A Meek in the 1980s with local residents and former shale oil workers discussing their experiences of the shale oil industry and community life.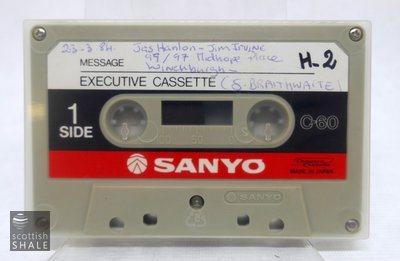 VIEW FILE
Related records