Archibald Fairley
Date of birth:
22/03/1874
Date of death:
February 1954
Home address(es):
14 Albyn Cottages, Broxburn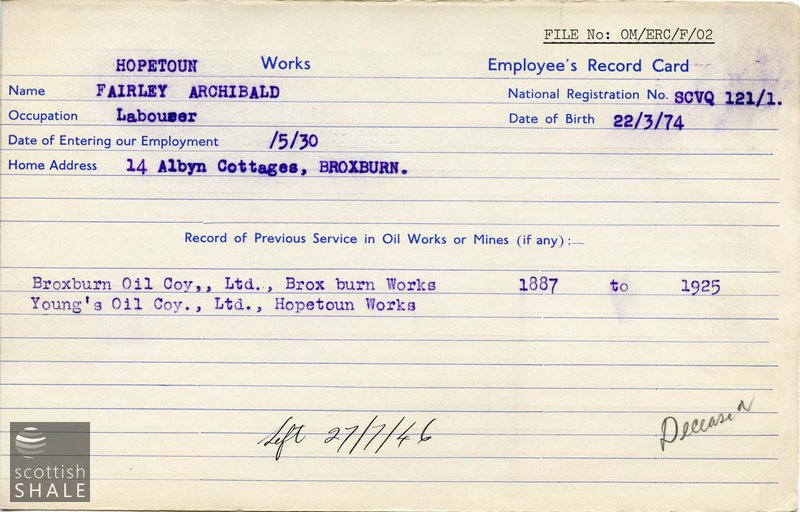 See full record, LVSAV2010.139.105
Newspaper References
The recent spell of hard weather took great effect on old people and during this week two well known old men passed on. They were George Manderson (77), of 60 Mid Street, whose death took place on Tuesday and Archibald T. Fairley (80), of Albyn Cottages, who died on Monday. Both of these grand old fellows were well known in the 'Burn and despite their great age, their many friends mourn their passing.
West Lothian Courier, 12 February 1954