Fanny Jeffrey
Alternative names:
Fanny Taylor
Date of death:
05/02/1955
Home address(es):
51 Oakbank Place, Winchburgh
Named resident at 51 Oakbank Place Winchburgh, 1954-1955. (After the death of George Jeffrey in March 1954)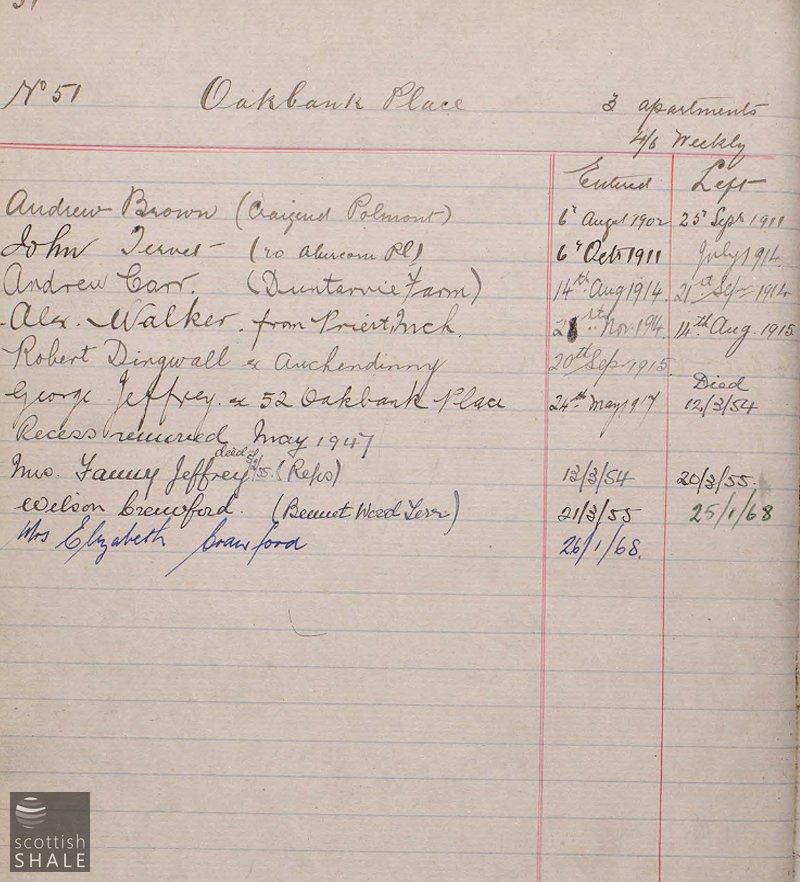 Newspaper References
ACKNOWLEDGEMENTS
The Family of the late FANNY JEFFREYS desire to thank Dr. Gracie, Dr. Campbell, Nurse Henderson and Rev. Ian Miller for services rendered, the R.F.N., and all friends and neighbours for kind expressions of sympathy and floral tributes received in their recent sad bereavement. - 51 Oakbank Place, Winchburgh.
West Lothian Courier, 11 February 1955
IN MEMORIAM
JEFFREY - In loving memory of our dear mother, Fanny Taylor, died 5th February, 1955; also our dear father, George Jeffrey, who died 14th March 1954.
In our hearts they will always stay,
Loved and remembered every day.
- Jackie, Peggy and George.
West Lothian Courier, 30 January 1959