George Jeffrey
Date of death:
12/03/1954
Home address(es):
51 Oakbank Place, Winchburgh
Resident at 51 Oakbank Place Winchburgh, 1917-1954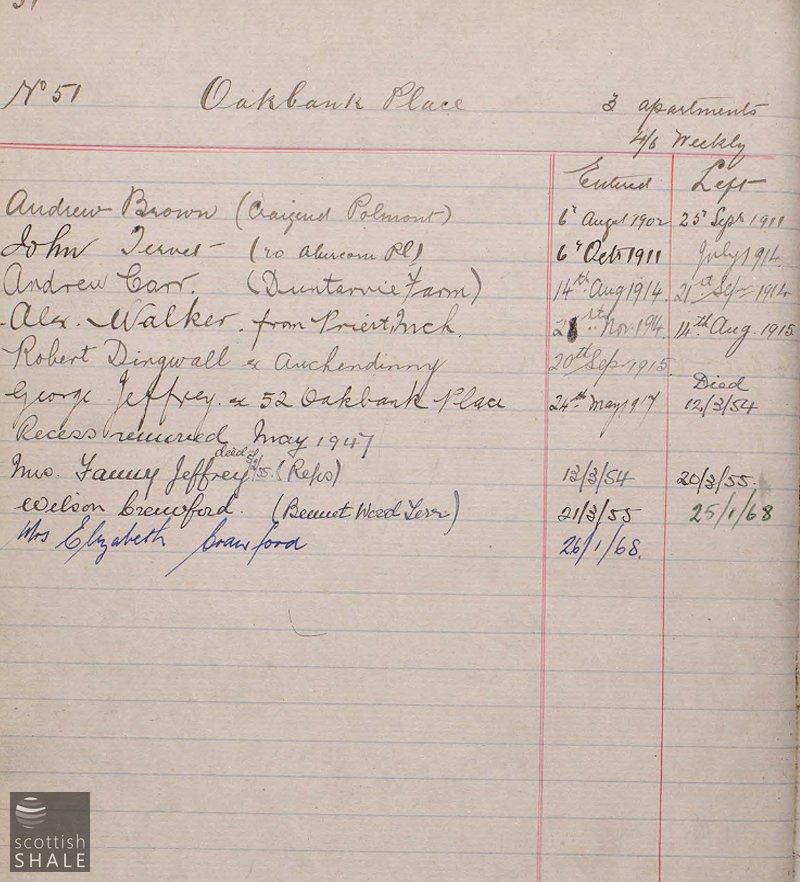 Newspaper References
DEATHS
JEFFREY - At Bangour Hospital on 12th March, 1954, George Jeffrey, aged 75 years, beloved husband of Fanny Taylor, 51 Oakbank Place, Winchburgh.
West Lothian Courier, 19th March 1954
IN MEMORIAM
JEFFREY - In loving memory of our dear mother, Fanny Taylor, died 5th February, 1955; also our dear father, George Jeffrey, who died 14th March 1954.
In our hearts they will always stay,
Loved and remembered every day.
- Jackie, Peggy and George.
West Lothian Courier, 30 January 1959