Hugh Haddow (?-1928)
Date of death:
14/01/1928
Suffered a fatal accident on 14th January 1928, while employed as a miner at the 6th level, north side, Westwood pit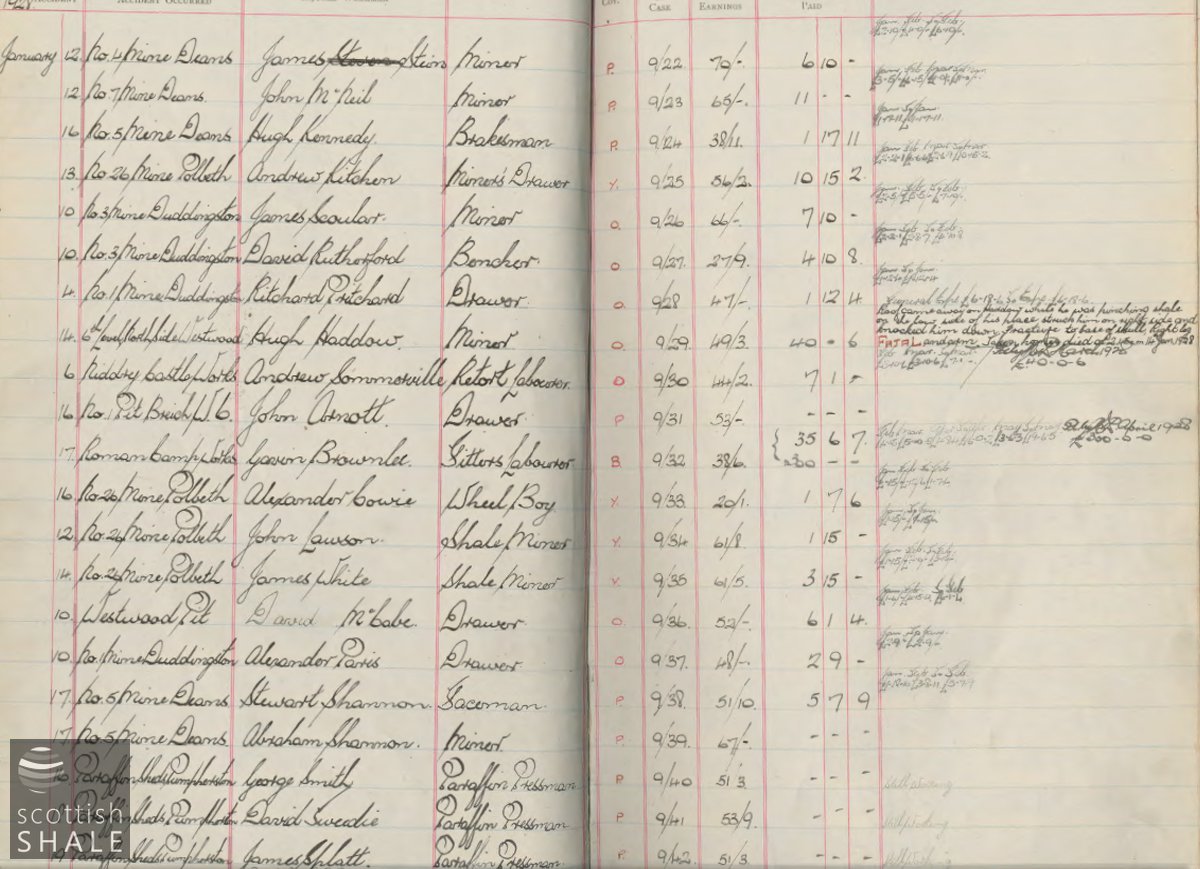 Newspaper References
DEATHS
HADDOW - Died on Saturday 14th inst., the result of an accident at Westwood Shale Pit, Hugh Haddow, aged 31 years. Deeply regretted.
Midlothian Advertiser, 20 January 1928
UNDER THE FATAL ACCIDENTS INQUIRY (SCOTLAND) ACT, 1895, AND THA FATAL ACCIDENTS AND SUDDEN DEATHS INQUIRY (SCOTLAND) ACT, 1906.
The SHERIFF of the LOTHIANS and PEEBLES will hold a PUBLIC INQUIRY within the SHERIFF COURT-HOUSE, LINLITHGOW, on TUESDAY, the thirsty-first Day of January, 1928, at Eleven o'clock in regard to the Deaths of ... (6) HUGH LOWE HADDOW, Miner, 23 Dedridge, Mid-Calder.
A.P. SIMPSON, W.S., Sheriff-Clerk of West Lothian, Linlithgow, 24th January, 1928.
Linlithgowshire Gazette, 27 January 1928