Samuel F. Keast
Date of birth:
26/05/1887
Home address(es):
54 Cardross Road, Broxburn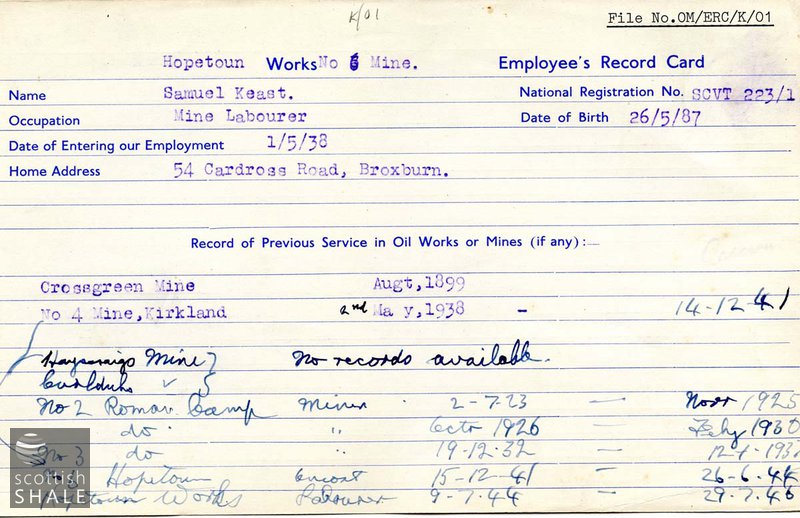 See full record, LVSAV2010.139.172
Newspaper References
OBITUARY
Mr Samuel F. Keast, 54 Cardross Road, passed away in Bangour Hospital on Friday last. A native of the town, he was well-known and highly esteemed in the community, and in his youth was a well-known footballer. At one time he was quoiting champion of West Lothian. Seventy-three years of age, he was formerly a shale miner, and is survived by his wife (who was for half a century a school teacher) and his grown-up family of three daughters and two sons.
West Lothian Courier, 2 December 1960
DEATHS
KEAST - At 54 Cardross Road, Broxburn, on 21st September, 1973, Mary Grady, aged 90 years, wife of the late Samuel Keast. R.I.P.
West Lothian Courier, 28 September 1973